News
Address:
ISMAN
Academician Osipyan str., 8
Chernogolovka
Moscow Region, 142432
Russia
E-mail:
isman@ism.ac.ru
webmaster@ism.ac.ru
Fax:
7 (49652) 46-222
7 (49652) 46-255
Phone:
7 (49652) 46-376
The Latest News
ISMAN News
Делегация ИСМАН приняла участие в торжественных мероприятиях
Делегация ИСМАН приняла участие в торжественных мероприятиях, посвященных 70-летию Института металлургии и материаловедения им. Фердинанда Тавадзе, прошедших 20-24 апреля 2015 года в Тбилиси (Грузия).
Сотрудники Института представили доклады на 2-ой Международной конференции "Современные технологии и методы неорганического материаловедения" (2nd International Conference "Modern Technologies and Methods of Inorganic Materials Science"), состоявшейся в рамках мероприятий.
Сборник трудов конференции/Proceedings доступен по ссылке http://mmi.ge/Conference2015.pdf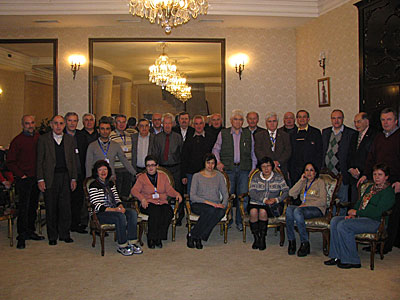 ISMAN News
ISMAN Website News